Digital Marketing Budgeting: 11 Tips To Optimize Your Spends
What are digital marketing expenses? Simply put, these are the costs incurred when you market your brand online. Examples of such activities include SEO, email campaigns, social media marketing, and paid advertisements among others. Whether you are carrying out these tasks in-house or hiring a top marketing agency like STB, it is crucial to pay attention to certain things to ensure optimal digital marketing budgeting and maximize your return on investment (ROI).
Undoubtedly, several significant variables can affect your digital marketing spending, like business size, goals, audiences, etc. No organization can ignore marketing through digital platforms in the modern era. Hence it has become vital to have an agency by your side which can access detailed insights for the proper preparation & flawless implementation of a strategy to grow your company to the dominant position in your sector.
Prominent business leaders think that a company's performance heavily depends on its use of online promotions, and they anticipate that most ventures will eventually boost their budgets for this purpose. If you are such an organization chalking out your digital marketing budgeting or worried about exhausting your electronic spending without getting the desired results, then check out these 11 tips and techniques that can be super helpful in improving the desired outcomes.
Enhance Your Digital Marketing Understanding
Knowing and understanding the subject matter well can enable you to spend effectively. You should be aware of the components that make up digital marketing so that you can concentrate on suitable activities and platforms. For instance, SEO is a fantastic set of tools that can assist you in organically expanding your reach and audience. Many social media sites exist today, but which is best for your organization? If your brand is just starting, PPC is the precise activity to increase awareness and target the right audience.
Understanding these terms will be helpful in operations regardless of whether you are leading the planning and execution or if a marketing agency well-versed in the techniques & with years of experience is responsible for taking your product or service to the next level.
Target Group: Key To Successful Digital Marketing Budgeting
Knowing who your customers are is the crucial first step in ensuring the effective utilization of ad spending. A detailed buyer persona, including the demographics, psychographics & behavioural patterns of your ideal customers will empower you to target the right audience. You can maximize the return on your investment and channel your resources in an accurate direction in this manner.
If, for example, you own a clothing brand and decide to promote it on LinkedIn, but the majority of your target market hangs out on Instagram, that is not the most effective use of your advertising money. There are various tools & metrics available that can help you research the optimal target audience for your product or service.
Test Out Different Platforms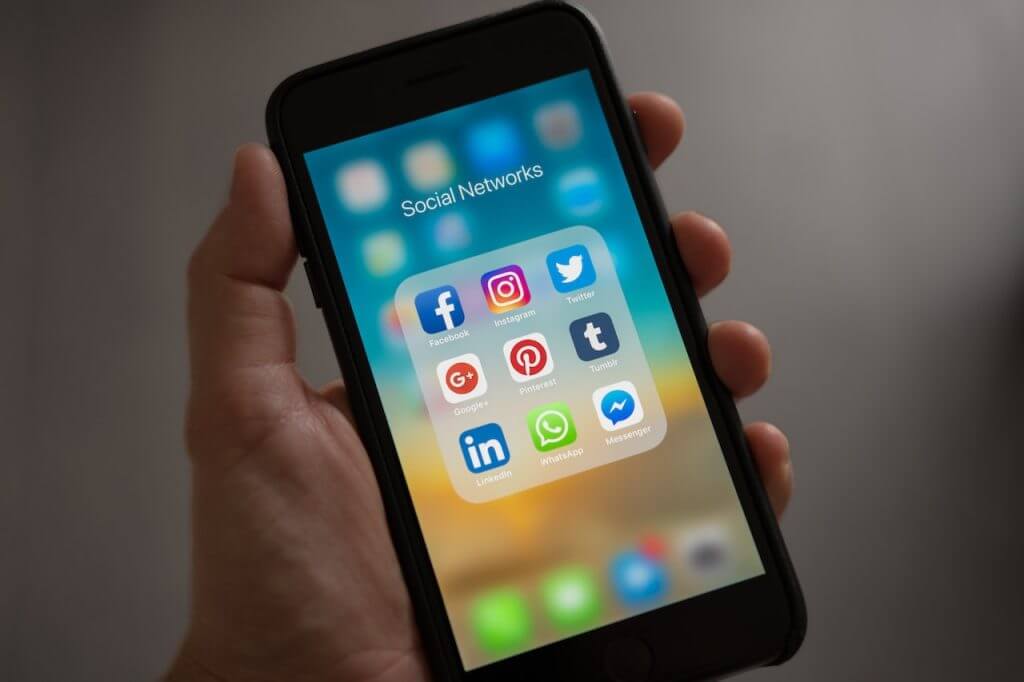 What works for one marketer in digital marketing might not always work for another. The easiest way to proceed is to zero in on specific KPIs and track the results through various channels to see what works and what does not.
As you observe the cost per conversion across platforms combined with other relevant analyses, you'll eventually be able to determine the ideal medium for you. This will be helpful in eliminating or toning down the spending across channels where you are not receiving worthwhile outcomes.
Cross-Channel Remarketing
Remarketing is a powerful method that can yield immense positive results, but many marketers fail to use it when pressed for time. Remarketing allows you to show ads to internet users who have visited your site or clicked on one of your ads but didn't convert. By retargeting visitors on a new platform, cross-channel remarketing takes it a step further.
Thanks to cross-channel remarketing, your advertisement will now appear as they browse other websites and platforms because they've previously expressed interest in what you have to offer. It is a must if you want to target such already-interested customers.
Such a technique can produce optimal digital marketing budgeting to reach the most interested customers at the lowest cost. To avoid getting into a hassle with these procedures, you can also take the help of an agency like Small Town Brandits (STB), whose superlative marketing offerings have helped several brands increase their revenues & build a loyal community around their product or service.
Stay In Control Of Your Funds
Not all marketing platforms are created equal; some will let you limit your spending, while others won't. To get the most out of your budget, stick with the options that provide you with complete control.
You can thoroughly manage your expenses thanks to well-known advertising networks like Google and Facebook. The more control you have over what you can spend your allowance on, the more conclusively you'll be able to get rid of what does not work and focus on your limited resources.
Profits, Then Scale
Irrespective of the platform you choose, start small with a limited budget and a specific audience. Think about scaling when you are profitable. Scaling might involve experimenting on new platforms and testing out different campaigns.
Simply put, starting small allows you to learn what works best right away. You can use that as the foundation for future marketing initiatives or just increase the funding allocated to the previous campaign.
A Clear Goal: Precursor To Effective Digital Marketing Budgeting
If you are clear enough about the goals and objectives of your organization, you can allocate the budget accordingly. It would enable you to be transparent about budgetary allotments for each activity.
For instance, if you wish to market a vegan product, you must allocate money for market research and also devise plans to gain enough reviews from vegans. Post-product launch, social media campaigns would be required, as would paid advertising.
Optimize The Campaigns Regularly
The marketing and advertising technology available today provides more control & functionality than ever before. Real-time decision-making is made possible because of this transparency, and periodic review of campaigns is recommended for making adjustments based on performance and feedback. This helps in optimizing spending at regular intervals and keeping on track with the devised digital marketing budgeting.
Keep An Eye On The Profits
Numerous indicators, including cost per click (CPC), cost per thousand impressions (CPM), cost per acquisition (CPA), return on ad spend (ROAS), click-through rate (CTR), conversion rate, and average order value, can be used to assess the effectiveness of your campaigns. These matrices provide a clear image of each campaign and let you adjust the strategy based on the available insights & the desired results.
Along with these measurements, keep a watch on your earnings & profits, allowing for informed decisions in sync with your business goals.
A/B Testing
There's a good possibility you've already heard a lot about it. If utilized properly, A/B testing is a really valuable tool. You can perform A/B testing on any element of your landing page, including text changes, CTA text changes, the usage of videos and graphics, etc. However, employing all of the adjustments at once might not provide you with an accurate assessment later, so it is advisable to use one element for AB testing at a time to get the hang of the exact change that caused an increase in engagement or conversions.
Timing Is An Important Factor
Timing is crucial in the realm of digital marketing. Even the most effective advertisement cannot compensate for poor timing. Knowing in advance about events, festivals, important days, concerts, and conferences may help you predict when and how to target users on a large scale and create an impact. With this foresight and timing in mind, you can start leveraging marketing tactics to capture market share at the right time.
Bonus Tips
If some variables are not addressed effectively, you may waste your marketing allocations and not receive any evident benefits. These factors are essential for creating a top-notch user experience.
Are the website pages responsive?

Do you have a clear and strong call to action?

Does your website load quickly?

Is the call to action on your landing page relevant and optimized?
For ideal outcomes from your digital marketing budgeting, you must concentrate your company's marketing efforts on the relevant channels and at the appropriate times. You can follow our Instagram account for many more such informative content.
A top digital marketing agency in India like STB can help you avoid the hassle of knowing everything in this vast field and instead give up all the worries of making your brand a digital superstar on to us. Setting and optimizing your company's digital marketing budget involves several factors, each subject to sudden and unforeseen changes. However, employing these techniques ought to assist in spending on marketing efficiently and on platforms that provide outcomes.